It's time for another cover reveal!
Book 3 of the Crescent City Wolf Pack Series is off to the editor and is scheduled for release October 30th! Bound by Blood is Bryce and Alexis's story, and it will be the last book in the series released this year. (Don't worry, more are coming in 2019!)
Here is the sexy cover: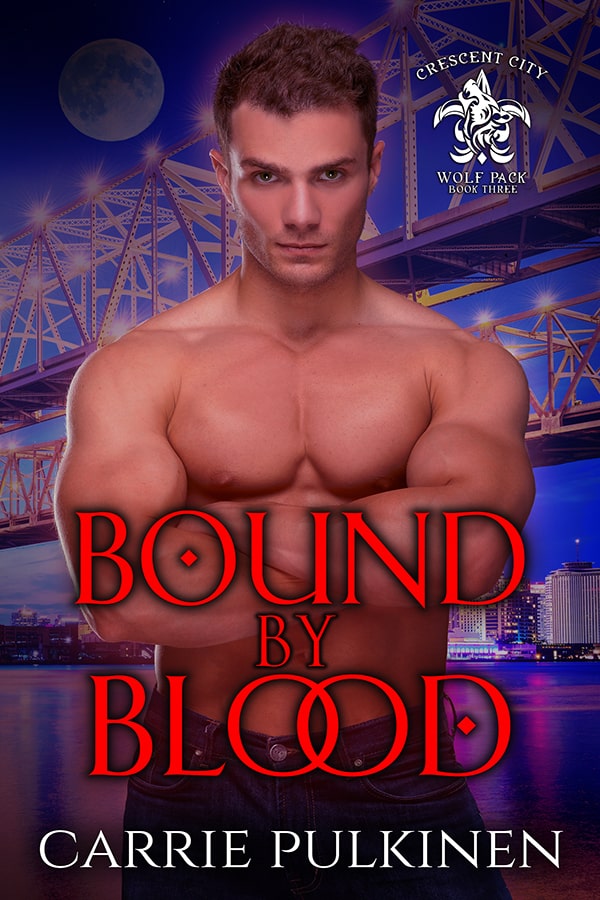 And here is what the book is about:
Ignorance isn't always bliss.
New Orleans homicide detective Bryce Samuels would rather save lives than investigate deaths. He earns a promotion allowing him to do just that, but he never thinks the people he'll be tasked to save will be the ones closest to him. When the woman of his dreams shows up on his doorstep, beaten and bruised, the mysteries surrounding her "accident" will leave him fighting not just for her life, but for his own.
A rogue can't be expected to settle down, especially with a human cop, who doesn't know werewolves exist. But that's exactly what Alexis Gentry's wolf nags her to do from the moment she meets Bryce. When a run-in with her sadistic ex turns deadly, she seeks shelter with the sexy detective to avoid starting a war between the packs.
Alexis guards her heart as heavily as her secrets, but as the walls come down, she can't help but fall for Bryce. Letting him into her supernatural world will endanger his life, but she soon discovers what he doesn't know can hurt him.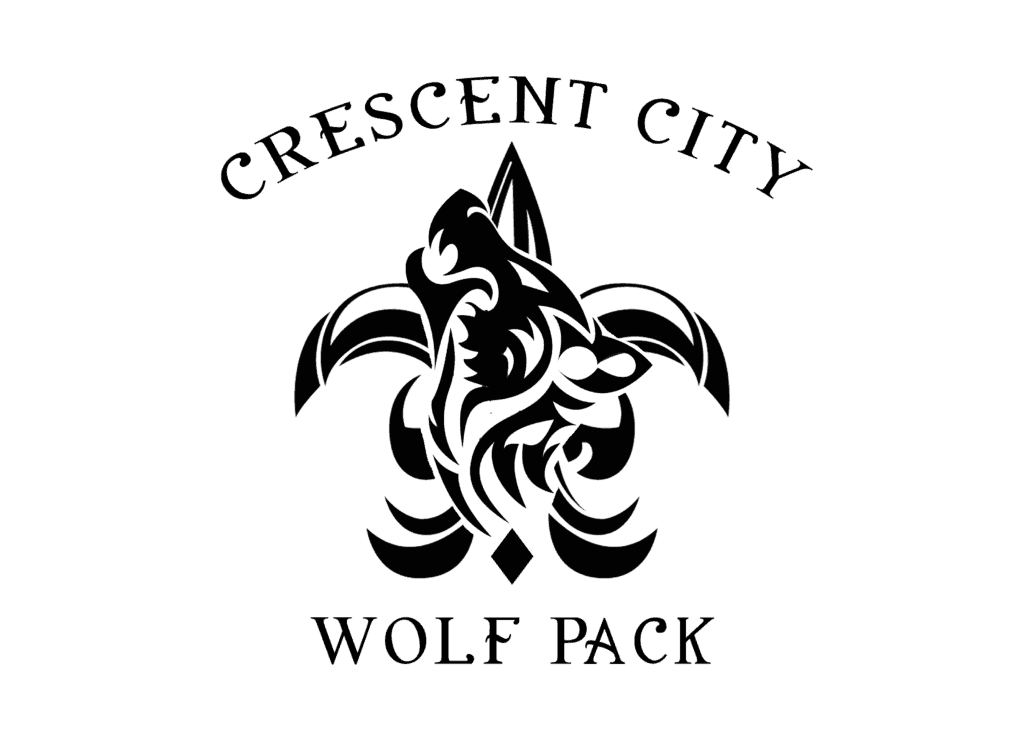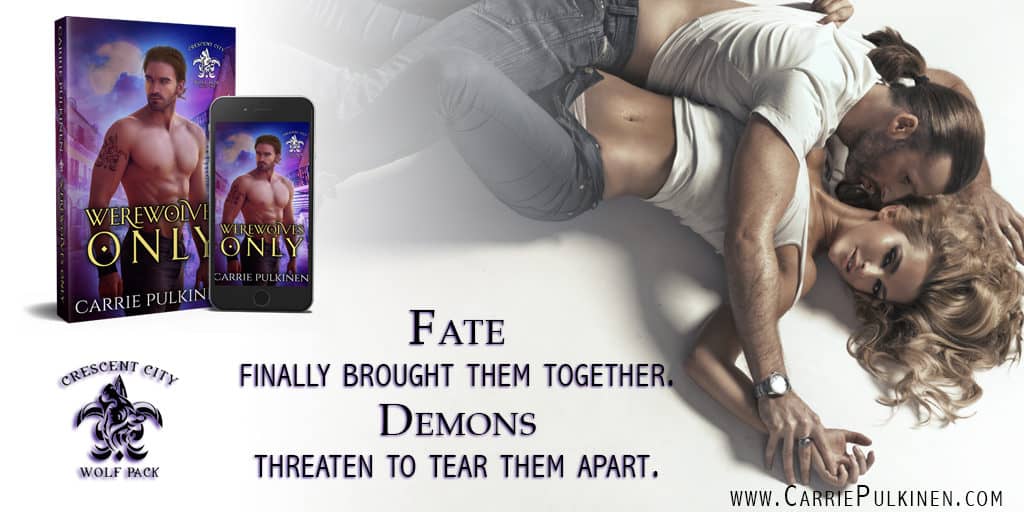 Werewolves Only, Crescent City Wolf Pack Book 1 releases August 21st, and it's available for preorder at most major retailers! Click the buttons below to reserve your copy now!