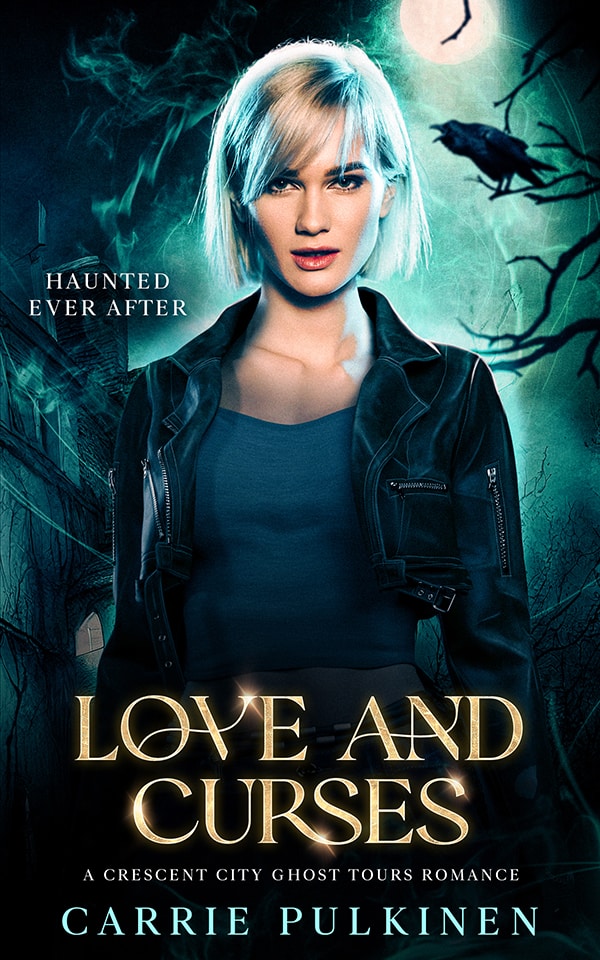 Ghosts she can handle. Curses...not so much.
Trish Bennet's bestie is a medium. In fact, most of her friends have psychic abilities, so she isn't the slightest bit afraid of ghosts. When she gets the chance to run a bed and breakfast in a historic New Orleans mansion, she expects to meet a spirit or two.
What she doesn't expect is to be hit with a nasty curse or for the remedy to be marrying the flirtatious younger man who's been asking her out for years. He'll only break her heart if she says yes, but now she doesn't have a choice.
Eric Landry has had it bad for Trish from the moment they met. At twenty-four, he's six years younger, and though the sizzle between them is hotter than hellfire, she's made it clear his age is a problem.
He'll do anything to prove his feelings for her are real, including pretending to be the best husband she could ever have.
Trish may think it's just a game, but when her life is on the line and he's the only one who can save her, how can she say no?
If you like haunting mystery and men who would move heaven and earth for the women they love, you'll adore this steamy, friends-to-lovers, fake marriage romance.

Other Books in the Series