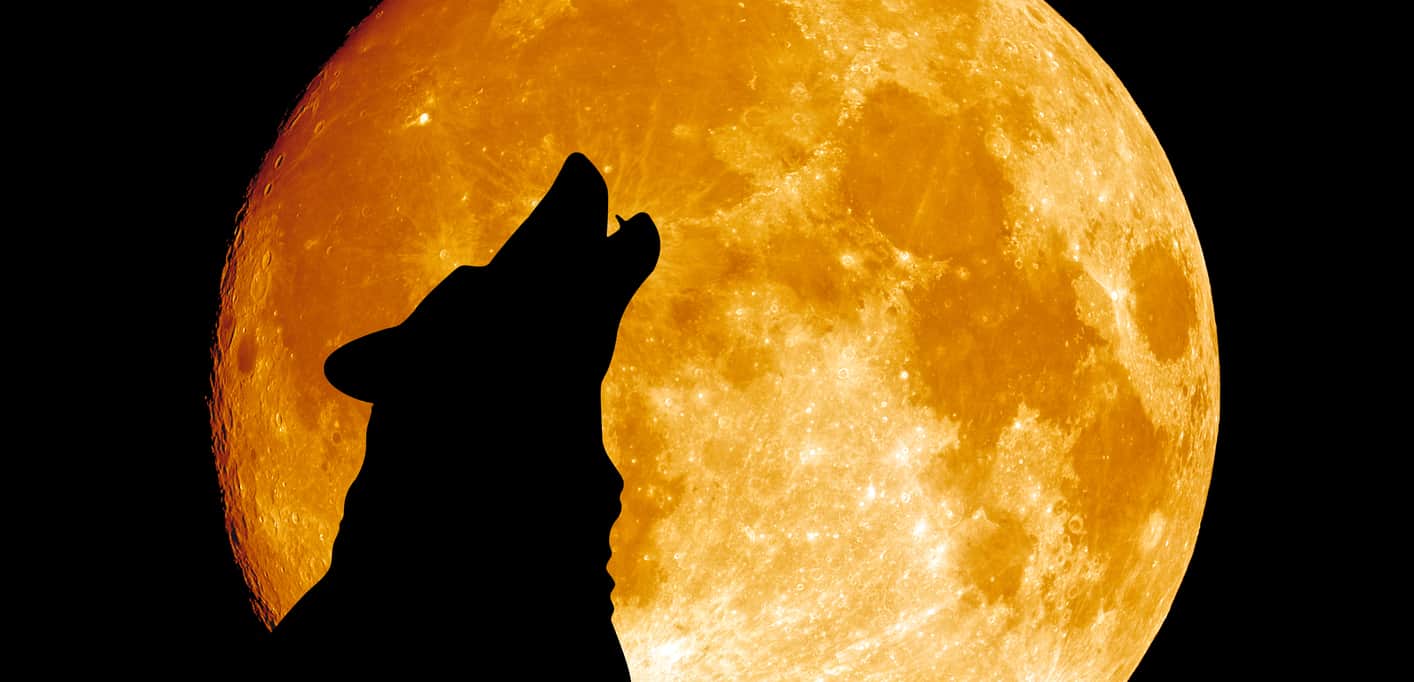 UPDATE: Werewolves Only is now available, so there are 11 books on this awesome list!
My new werewolf romance series, the Crescent City Wolf Pack, is releasing in August, starting with the first full-length novel, Werewolves Only. I adore werewolves and shifters of all kinds in my romance, and since we've got two months before Werewolves Only is available, I thought I'd share a few shifter romances that are available for your reading pleasure right now.
All of these books are full-length novels written by some wonderful independent (indie) authors. Check them out and find yourself a new author to love!
(Some books are steamy and some are not, so be sure to read the descriptions and reviews to decide for yourself if it's something you would enjoy.)
Macey doesn't know she's hunting demons.
The alpha wolf is making sure she never discovers the truth.
Detective Macey Carpenter has been on the trail of a vicious attacker for weeks. The evidence keeps disappearing, and it seems she'll never solve the case. Finding love is the least of her worries, but she can't deny her attraction to a mysterious man who knows more about the crimes than he should.
A man who may be more than he seems…
When Luke falls head over tail for the feisty human detective, supernatural secrets aren't the only things at stake.
He has to mate with another werewolf or he'll sacrifice his position as alpha. But as heat builds between the pair, he discovers Macey has a few secrets of her own.
She may hold the key to ridding New Orleans of its demons…
But his feelings for her will tear his pack apart.
If you like sexy shifters and fated mates, you'll love this thrilling paranormal romance.
A song changed her life forever.
Roxana Nights was late to another gig, thanks to her first love, and drummer. She left him years ago but he won't let her go. Then she hears a voice that captivates her.
Trevor Malone recently moved to Seattle with his band. Music is his only passion, until he lays eyes on Roxana. The pull to her is irresistible. He's terrified she won't accept the beast within.
A rival werewolf pack followed Trevor's band to the states. Unwilling to let grudges die, they target Roxy.
One tragic mistake shatters her perception, showing her the fantasy world she writes is closer to reality. Unleashed magic courses through her veins, and not all monsters are evil.
Will the truth in his past shatter their love? Or can Roxy accept what she is in time to save them all?
The quaint town of Malsum Pass has secrets, but perhaps it also holds the key to her heart…
After locating some letters her mother had kept hidden from her all her life, Tara Mason journeys to the small town of Malsum Pass, Vermont to find the family she never knew she had and to discover just why her mother had kept this place such a secret.
The town seems idyllic despite the townspeople's odd habit of staring and… sniffing? And her new neighbor Riley Cooper looks like he could have been conjured from one of Tara's fantasies, but there is definitely more going on here than meets the eye. Tara is determined to uncover all of the secrets, even if it reveals things she never knew about herself.
Thomas is out of time. He is a shifter without a mate and growing weaker every day. He is ready to give up when fate intervenes and he suddenly finds himself mated. Only someone wants her out of the picture.
Christine has been married and isn't looking for a relationship or love. After her divorce she comes home to be with her grandmother and find herself. She soon finds that the world is not quite what she expected and love can't be controlled.
This book contains adult content. Ages 18+ advised.
Finding Grace is a clean paranormal romance, and is appropriate for all ages.
This book is a prequel to The Lost and Found Series
Will she let her past control her future?
Grace Canten is a wolf shifter who has been hiding from her past for the last five years. With just her and her pit bull, Dorian, she works at a low key, fast food job, and works hard to forget who she used to be. So when the new, hot shifter working next door starts sniffing around, will she be able to let go of her fear and accept who she really is, or will she lose her chance at a life, and love?
When Ramsey Gable gets a job at the mechanic shop next door to a fast food joint, he was only hoping to help his pack. Finding a cute shifter with baggage was not part of the plan. Ramsey doesn't understand what Grace is so afraid of, but will he be able to accept her when he finds out her dark secret?
And Grace's past isn't done with her yet. As she fights to defend the people she loves, she must find the strength do whatever it takes, even if it means losing everything.
A kingdom rife with rumors of the evil that lays in wait on the fringes of the woods. Fairy tales of curses, animalistic beasts, and an inhuman prince. Lady Bethel has heard the stories all her life, but what she once thought were just stories told to keep a child in line could prove to be so much more.
The daughter of Lord Voril of Banderling, Lady Bethel spends her time following in her late mother's footsteps, caring for the sick in the villages surrounding Banderling Mayne. While traveling home after dark, against her father's warnings, Bethel and her guards are attacked by what she thought were wild animals, but she couldn't be more wrong. When she awakens, she can't remember much, but she remembers voices. Particularly one—her savior.
Adain has taken it upon himself to hunt down the beasts that threaten the kingdom. The number of attacks grows, but he will stop at nothing to end the monsters he knows all too well. Having been in exile all his life, he must remain the faceless benefactor to Lady Bethel, despite his growing feelings, for she can never know the reality of his world.
Tales will be told, truths will come to light, but above all, love will reign.
She's a cat-shifter struggling for her life. He's the wolf-shifter that saves her. Now they're alone in the woods with nothing but their desire, her impending mating heat, and a secret that could ruin it all.
Payton Llewelyn, daughter to the cat-shifter alpha, wakes up with a throbbing head and a bullet wound to the hip. Recalling the events that led her there, the scent of a shifter permeates her senses—not that of a cat though, but of a wolf.
Damien Lowell, future pack leader of the wolf-shifters, has found himself in an impossible situation. Cat-shifters and wolf-shifters aren't friends, and what Payton doesn't know is that his father is behind her attack. He only meant to prevent her from being kidnapped, and he now has the wounded princess of the cat-shifters in his custody.
But when the heat becomes too much to handle, Damien and Payton must choose whether to follow their instincts or question the forbidden.
Forbidden Heat is the second book in R.L. Kenderson's steamy paranormal romance series. If you like alpha males, spicy shifters, forbidden love, and hot sex, then you'll love the second installment in this must read series.
Unlock Forbidden Heat and enter the seductive world of the forbidden today!
When you grow up thinking you're human, suddenly turning into a wolf during the full moon just after your seventeenth birthday can be quite traumatizing. Thankful for the help of her two older brothers, Ayla St. John learns to accept the wolf inside of her. Then she meets Ryder, the swoon-worthy high school football star who is impossible to resist.
Despite being thrust into a supernatural world she didn't know existed, she maintains her resolve to go to college and try to keep up a normal life, in spite of her monthly full moon disruption. As she begins to accept and thrive in her new life, a devastating tragedy rocks Ayla and her family. Now too restless and distraught to finish college, she moves into the big city of Denver to try to figure out how she's going to go on after her shattering heartbreak. She decides seeking revenge is a good way to spend her time, until she finds herself on the wrong end of a vampire's fangs. The psychic visions that begin to plague her after her attack are crippling.
Her quest for vengeance has just doubled.
As she hunts for two vampires, she meets Kellan, an infuriatingly sexy vampire himself—a natural enemy she is supposed to hate—and feels an instant pull to him. And he's not going away anytime soon. He wants Ayla, but she's got no time for the silly vampire, no matter how drawn she feels to him. She's also still got Ryder wanting to build a life with her. Once Kellan finds out she's become a hunter, will he still continue to pursue her?
The Lunar Effect is book one in The Ayla St. John Chronicles, and is a paranormal romance for readers 18 and older.
Jamie had no idea that she was different until the day she stumbled into a General. Literally. But he wasn't just any General. In fact, he wasn't even human. And neither was she. Solomon Aleph—werewolf badass—is the Regional Alpha of all Weres in North America. Someone created Jamie and gave her unusual DNA. Someone wants Solomon overwhelmed and defeated. With his Region—and species—being revealed openly in cyberspace, and the breeding games started decades ago taking on new meaning with Jamie's discovery, Solomon has problems on multiple fronts, and knows it was planned this way. But, how can he Hunt what he can't see, or answer questions he didn't know to ask in the first place? Finding a human-raised female who makes his wolf drool is not helping matters, especially since he's married already. Solomon is powerless to stop a decades long plan. Weres fight—Alphas fight harder and dirtier. Weres kill—Solomon is merciless to his enemies. But first, his must find his prey. They cannot hide, not even when they take Jamie.
Book One in the Aleph Series Stories—ends with a Happily Ever After For Now
Some cravings can't be denied.
Werewolf Laina Flynn longs to break from the patriarchal expectations of Fireborn pack. A successful entrepreneur, she doesn't have time to be bossed around by her alpha brother, Silas, let alone to act as a proper werewolf princess.
But when a wolf is found murdered on Fireborn shifting grounds, Laina will do anything to protect her pack, even if it means posing as a waitress at a club that flies in the face of her feminist ideals. Unfortunately, her inner wolf marks the club's owner, Kyle "The King" Kingsley, as her vice--her metaphysical addiction. He becomes a hunger she can't ignore...one that could threaten her life, her family, and her pack.
Hagen 
by Janice M. Whiteaker
Think you know the truth about the legend of Bigfoot?
You don't.
Hagen is a cursed man. That's how he sees it anyway. He pretends not to care what being the beast has taken from him. The limits it puts on his life. On his happiness.
He can almost fool himself into believing it too.
Until a woman with hair as red as fire is bussed right to his family's doorstep and put under his watch. Rhea makes him want what he can't have. She makes him selfish. She makes him weak.
Hagen knows he shouldn't want her and he sure as hell shouldn't have her.
His beast disagrees.
****
Rhea is different.
Unfortunately.
A sensitivity she can't explain makes it hard to be close to people, costing her one career and more than a few relationships.
If you could call them that.
Now she's stuck in the Appalachian Mountains pretending to hunt a beast that doesn't exist for a job she never wanted with a man who makes her want to break all the rules.
Her rules.
Hagen could break her too. Tear down all the walls she so carefully built and leave her in ruins.
And it might be worth it.
There you have it! Ten Eleven shifter paranormal romance novels that you can sink your teeth into right now!