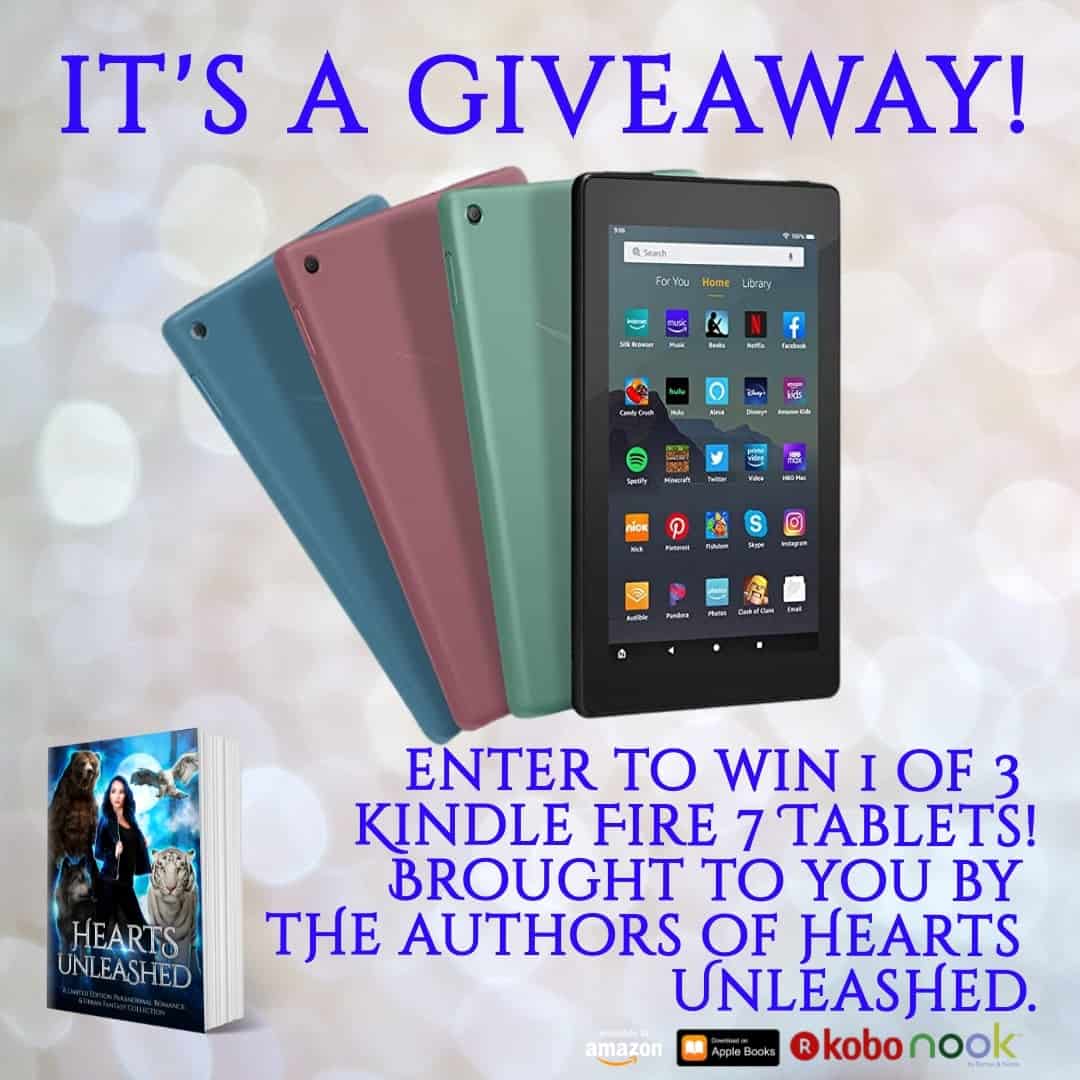 Check out this wonderful #giftaway sponsored by the Hearts Unleashed authors. You could carry off one of three Kindle Fires.
Don't forget to get your copy of Hearts Unleashed preordered so you can get lost in 20 plus BRAND NEW books by your favorite authors: Gina Kincade, Erzabet Bishop, Elle Boon, Theresa Hissong, C.D. Gorri, Carrie Pulkinen, Julia Mills, Lia Davis, Sky Jones, Lori King, et. all.
*Giveaway open to readers in the USA and Canada. No purchase necessary to enter.