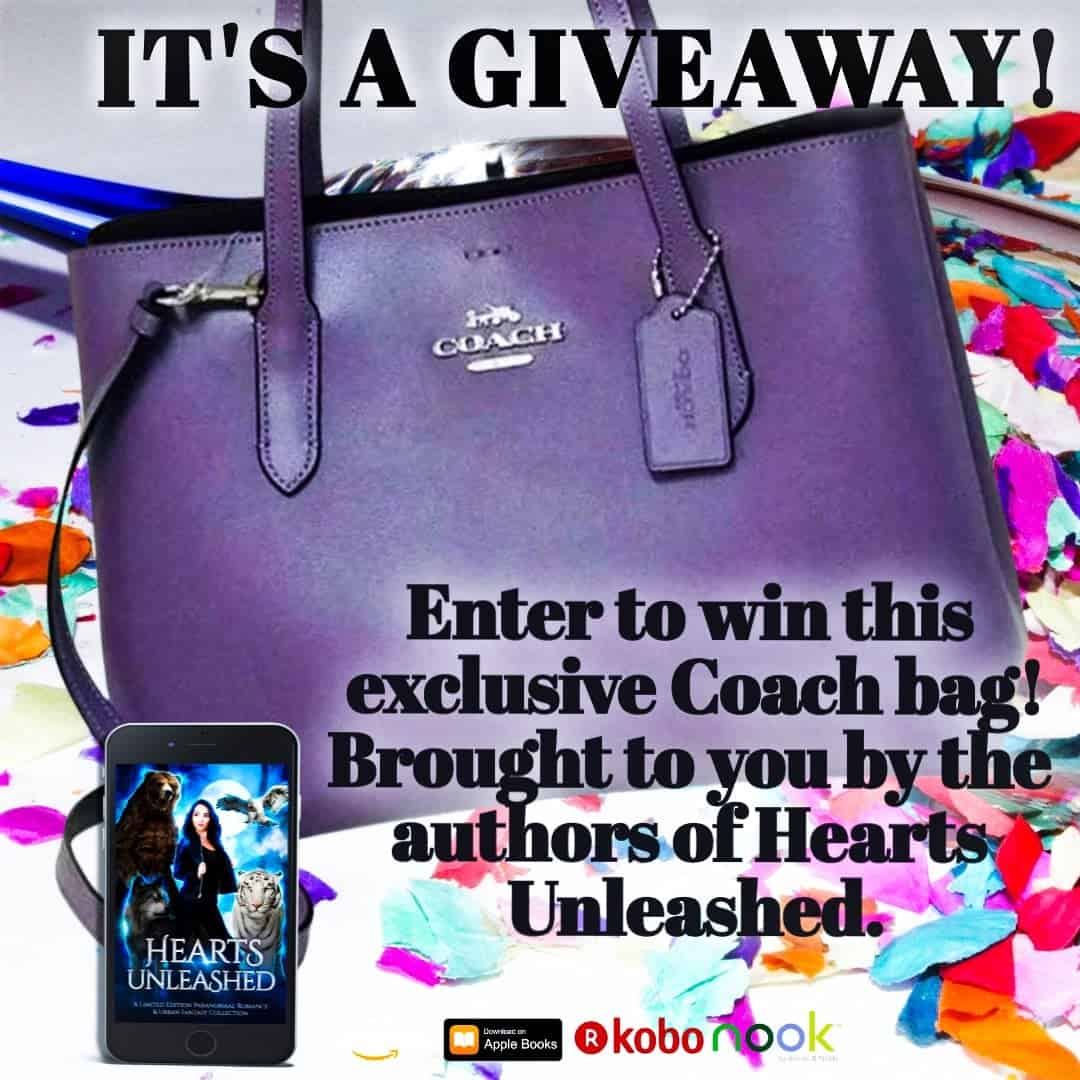 Check out this amazing giveaway you could win, brought to you by the Hearts Unleashed authors. I mean, who doesn't love purple and Coach?
And be sure to get your copy of Hearts Unleashed preordered so you can get lost in over 20 All-New stories by your favorite authors Gina Kincade, Erzabet Bishop, Elle Boon, Theresa Hissong, Christine Gorri-Author, Carrie Pulkinen, Julia Lake Mills, Lia Davis, Sky Jones, Lori King, et all.
*Giveaway open in the USA only. No purchase necessary to enter.