Finders Reapers, Book Four of my New Orleans Nocturnes Paranormal Romantic Comedy series, released today, and I am SO excited!
Writing this series has brought me so much joy in this crazy year, and I want to share that joy with you. So, for a limited time, you can start the series absolutely FREE! Yep, License to Bite, Book One, is absolutely zero pennies from now until August 28th.
Here's what the books are about:
The grim reaper took a vacation. Now all hell is breaking loose.
With an existential crisis looming over his head, Asher needs a break from reaping souls. But when he leaves his door to the underworld unattended, one escaped ghost threatens to turn the French Quarter into a haven for the hell-bound.
Oh, and that crisis he was trying to escape? Her name is Jasmine Lee, and she could be the death of him.
The literal death of Death. Yep. You heard that right.
There's no such thing as too dead when it comes to necromancer Jasmine Lee.  She's never met a ghost she can't tame, but when a thousand ornery spirits descend upon New Orleans, her secret weakness is a recipe for phantasmal disaster.
Holy ghost guts. She's in trouble.
The unfairly hot reaper is the last person Jasmine wants to work with. But if she doesn't help Asher wrangle the lost souls back to the underworld, there will be hell to pay.
Literally.
Enjoy a smoldering brush with Death in this fast, fun romantic comedy.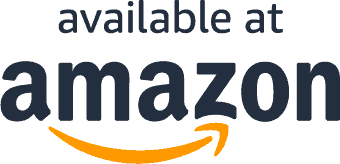 It's all fun and games until someone wakes up dead...
Governor's daughter Jane Anderson is used to getting what she wants. When a girls' trip to Mardi Gras thrusts her into the arms—and fangs—of New Orleans' hottest vampire, he gifts her with immortality, super strength, and a complexion to die for.
There's only one tiny problem. Jane faints at the sight of blood.
When Ethan Devereaux meets Jane, his cold, lifeless heart learns to beat again. Convinced she's his late fiancée reincarnated, he turns her, claiming her as his own. But when Jane wakes up dead in Ethan's attic, she's loud, sassy, and downright ornery. He doesn't know if he should kiss her or stake her, but one thing's for certain…
She is so not his long-lost love.
But Ethan turned her, so he's stuck with her. Jane has three weeks to learn the ways of the vampire and get her license, or she'll be staked. If Ethan can't help her overcome her aversion to blood, his undead life might also be on the line.
Join the supes of New Orleans Nocturnes as they lighten up the darker side of the Big Easy in this fast, steamy romantic comedy.