I considered pushing back my release date for this new paranormal romantic comedy series until the world becomes more stable. It feels weird asking people to buy my book when some of us can't even find everything we need at the grocery store.
But writing License to Bite brought me so much joy, I decided I should go ahead and share it, so it might bring readers some joy too.
It's a quick read. It's light, it's funny, it's a little bit ridiculous, and isn't that what we all need in our lives right now? The world is a crazy place, and I'm open to anything that will take my mind off reality for a bit.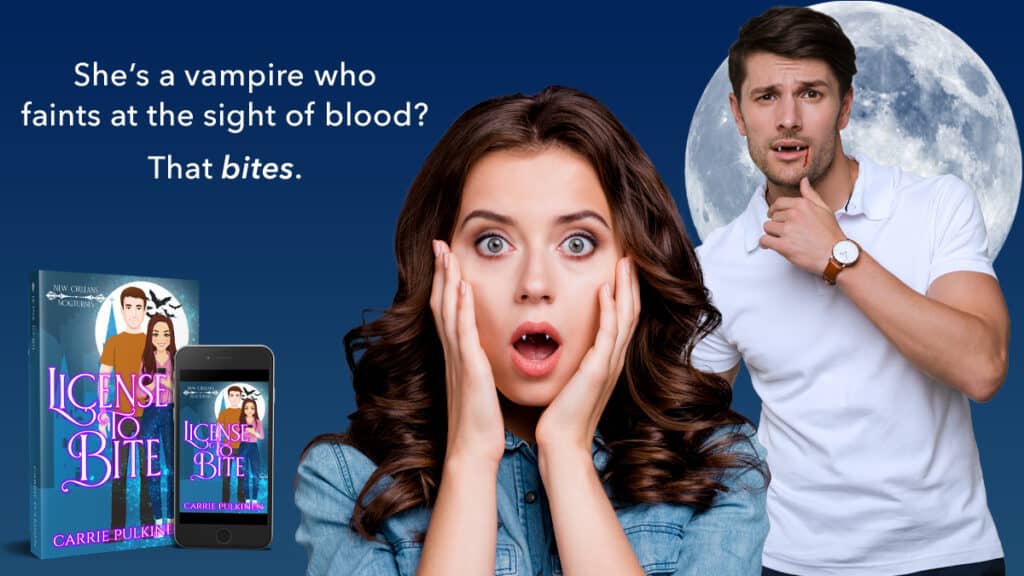 License to Bite is now live, and you can get your copy for only 99¢. It's also free in Kindle Unlimited (and as of this writing, Amazon is offering a free 2-month trial for new subscribers).
Here's what some reviewers have said about it:
"Oh my gosh this book is hilarious! Not just parts of it…all the way through!" ~Goodreads Reviewer
"This book is sweet and sassy and down right hilarious." ~Romance Readers Guide to Passion
"Loved this book, it is not often that a book gets me to laugh out loud, but the interaction between poor Ethan and take-no-prisoners Jane was a hoot. I can't wait for more. This is not your usual vampire story." ~Paranormal Romance Guild
And here's what the book is about: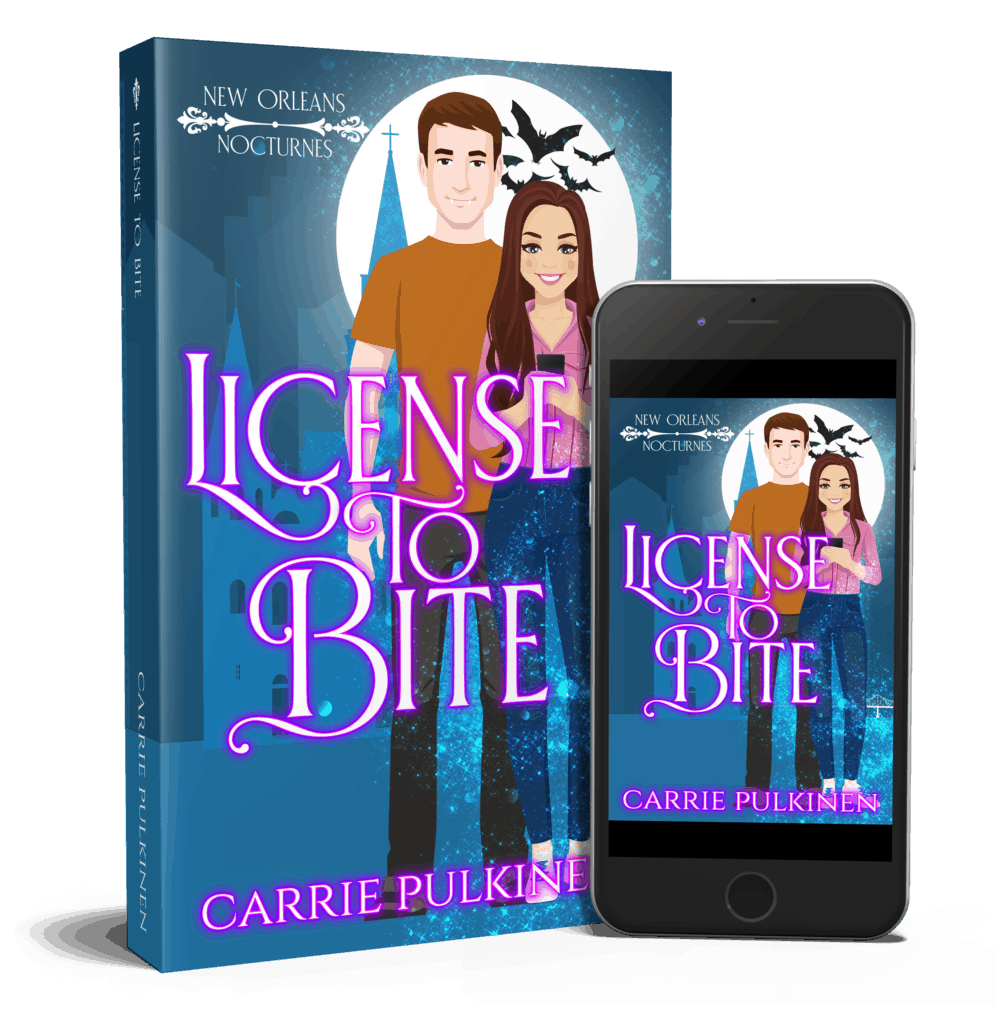 Drinking blood sucks.
Governor's daughter Jane Anderson is used to getting what she wants. When a girls' trip to Mardi Gras thrusts her into the arms—and fangs—of New Orleans' hottest vampire, he gifts her with immortality, super strength, and a complexion to die for.
There's only one tiny problem. Jane faints at the sight of blood.
When Ethan Devereaux meets Jane, his cold, lifeless heart learns to beat again. Convinced she's his late fiancée reincarnated, he turns her, claiming her as his own. But when Jane wakes up dead in Ethan's attic, she's loud, obnoxious, and downright ornery. He doesn't know if he should kiss her or stake her, but one thing's for certain…
She is so not his long-lost love.
But Ethan turned her, so he's stuck with her. Jane has three weeks to learn the ways of the vampire and get her license, or she'll be staked. If Ethan can't help her overcome her aversion to blood, his undead life might also be on the line.
Join the supes of New Orleans Nocturnes as they lighten up the darker side of the Big Easy in this fast, steamy romantic comedy.