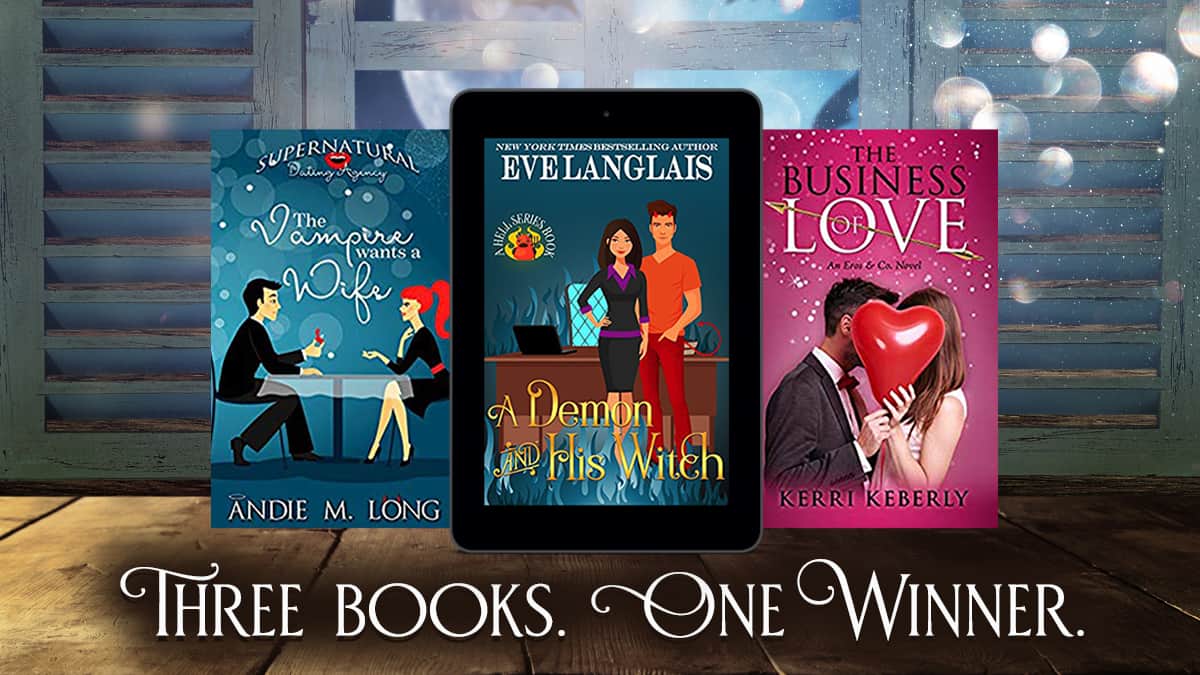 March is a great month! My birthday falls on the 6th, and I'm releasing License to Bite, book 1 of my new series, New Orleans Nocturnes on the 23rd!
To celebrate both my birthday and my release, I'm hosting a giveaway on my Facebook page. All you have to do to enter is show the post some love and comment with the best birthday present you've ever received.
One lucky reader will be randomly selected to receive all three of these fantastically funny paranormal romantic comedy books: The Vampire Wants a Wife, A Demon and His Witch, and The Business of Love!
Drinking blood sucks.
Governor's daughter Jane Anderson is used to getting what she wants. When a girls' trip to Mardi Gras thrusts her into the arms—and fangs—of New Orleans' hottest vampire, he gifts her with immortality, super strength, and a complexion to die for.
There's only one tiny problem. Jane faints at the sight of blood.
When Ethan Devereaux meets Jane, his cold, lifeless heart learns to beat again. Convinced she's his late fiancée reincarnated, he turns her, claiming her as his own. But when Jane wakes up dead in Ethan's attic, she's loud, obnoxious, and downright ornery. He doesn't know if he should kiss her or stake her, but one thing's for certain…
She is so not his long-lost love.
But Ethan turned her, so he's stuck with her. Jane has three weeks to learn the ways of the vampire and get her license, or she'll be staked. If Ethan can't help her overcome her aversion to blood, his undead life might also be on the line.
Join the supes of New Orleans Nocturnes as they lighten up the darker side of the Big Easy in this fast, steamy romantic comedy.