Happy Fall, y'all! (Don't hate me. I'm from Texas, so I can say that!)
I have two new books releasing in November, but that just feels sooooooo far away I can't stand it. I need to add some excitement to my writing world between now and then, and what better way to do it than by giving away a FREE book?
For a limited time (seriously limited...like, you better snatch this offer up by Saturday or it will be gone!) you can download a Kindle copy of To Stop a Shadow for absolutely zero pennies. Free!
But, what's the catch, Carrie? You can't get something for nothing.
There is no catch. The book is 100% free. My gift to you.
Okay, okay... I am hoping to introduce some new-to-me readers to my books, but that's it. October is right around the corner, so if you're looking for a spooky, romantic read, be sure to grab your copy before the offer ends!
Here's what it's about:
Trent's heart may belong to Tina...
...but a shadow demon is after his soul.
Trent Austin is a successful, big-city lawyer. The last thing he needs is the burden of a run-down house in the suburbs. But when his crazy uncle dies and leaves his estate to Trent, he soon learns he's inherited a lot more than a Victorian mansion.
He's got to get rid of the house--and the ghosts that came with it--before it kills him.
Tina Sanders is the best real estate agent in Michigan, so she shouldn't be surprised when Trent calls her to sell his uncle's house. But she hasn't spoken to Trent since she dumped him three months ago. Her fear of commitment forced her to sideline Trent to the friend-zone, but the flames rekindle as soon as she sees him again. Despite her better judgment, she accepts the job.
But her connection to the house runs deeper than the sexy lawyer who owns it.
Something in that house wants Trent dead. As he battles to win the affections of the sultry real estate agent, he's also fighting for his life.
If you like steamy, second-chance romance with a ghostly twist, you'll love this gripping tale of love and mystery.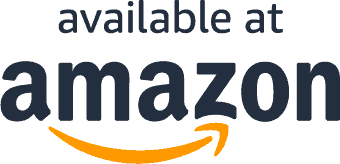 I'm also participating in fun Instagram Hop this week, where I'll be giving away an advance copy of A Song to Remember. You can start the hop HERE, and be sure to stop by MY PROFILE to enter my drawing!