I'm excited to announce that Beneath a Blue Moon is now available! This is Book Two of my new Crescent City Wolf Pack Series, and it follows Chase, the pack's sexy second in command as he overcomes his sordid past to find love.
We first met Chase, Luke's best friend, in Book One, Werewolves Only. He was full of logical advice about women when the alpha's heart was on the line, but things aren't so simple when his own emotions are involved.
How does he handle it when his wolf lays claim to a witch...a pastry chef...he wants nothing to do with? As the saying goes: if you can't handle the heat, get out of the kitchen. The chemistry between Chase and Rain is so hot they might burn the place down!
Don't tell Luke and Macey...but I think Chase and Rain might be my favorite couple I've ever written. They put an enemies-to-lovers twist on fated mates, and I had so much fun writing their playful banter!
While I do recommend reading the books in order (Beneath a Blue Moon does contain spoilers for Werewolves Only) this is a stand-alone story with its own happily ever after!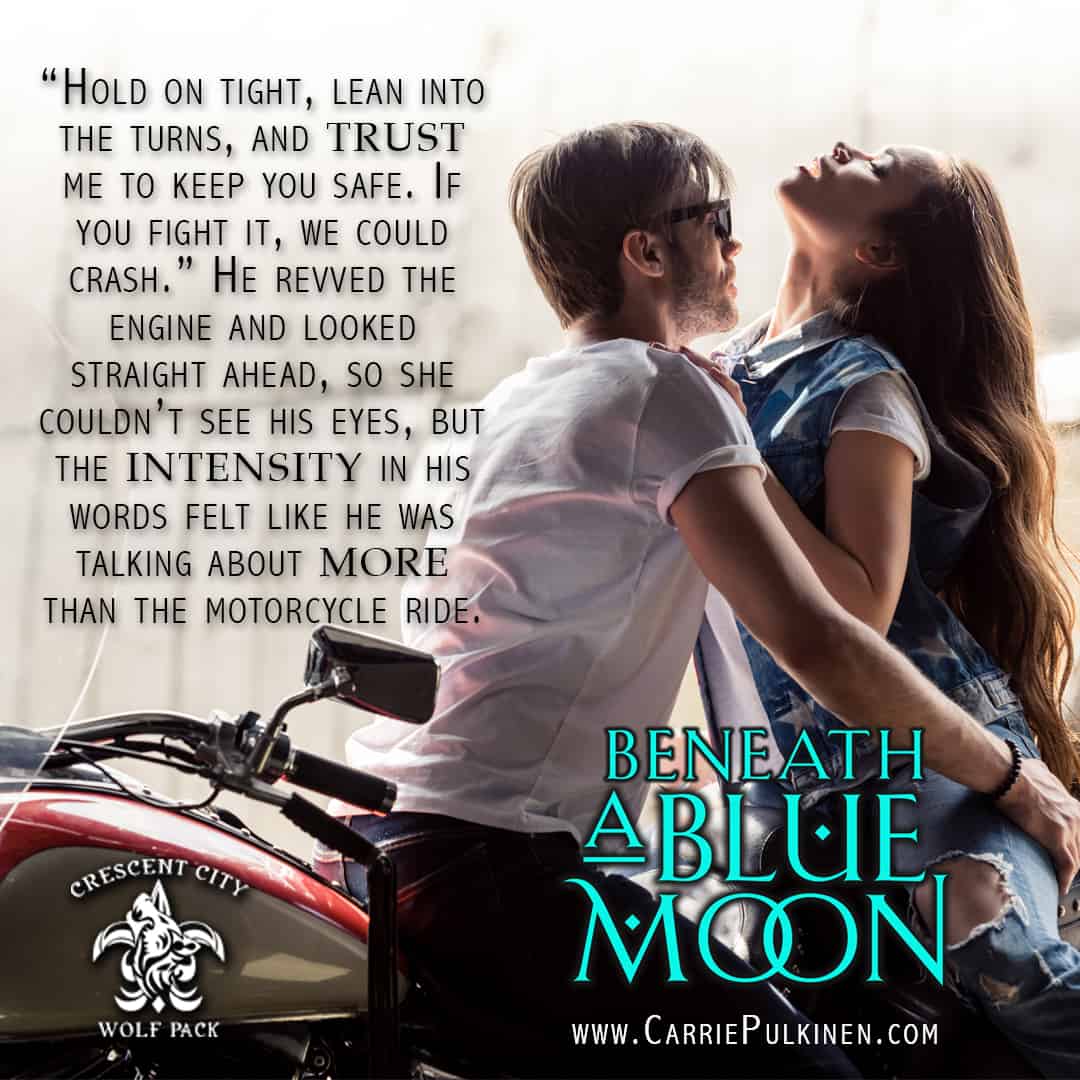 Here's what the book is about:
Fate has a sick sense of humor.
Chase Beauchamp has had a grudge against witches for as long as he can remember. When he's tasked with investigating a magicless witch who might be to blame for a string of murders in the French Quarter, the wolf in him wants to claim her as his mate. To his dismay, the man might agree. But when her secrets are revealed, Chase discovers loving this witch will put his pack and his family in danger.
Rain Connolly will do anything to break the hex that binds her powers and makes her an outcast in the supernatural world. But when fate drops the answer to her prayers into her lap, she can't help but fall for the sexy werewolf who can end her curse. The problem is what she needs him to do could cost him his life.
Can a witch and a werewolf overcome their haunted pasts to find love? Or did fate bind their hearts only to rip them apart?
And if that's not convincing enough, check out the trailer:
Click any of the store links below to download your copy today!
And be sure to check back in six short weeks, when Bound by Blood, Crescent City Wolf Pack Book Three is released!
If you're worried you'll forget,  sign up for my newsletter, and you'll never miss a new release!