Release day is finally here! Werewolves Only is now available in ebook and paperback!
Being an introverted writer, I usually stick with the written word as my favorite method of communication. But, I stepped waaaaay outside my comfort zone today and recorded a short video about the release. It's on my Facebook page, but you can also watch it right here:
As you can see, I'm a wee bit excited about this book! Just in case you haven't heard me talk about it before, here is what Werewolves Only is about: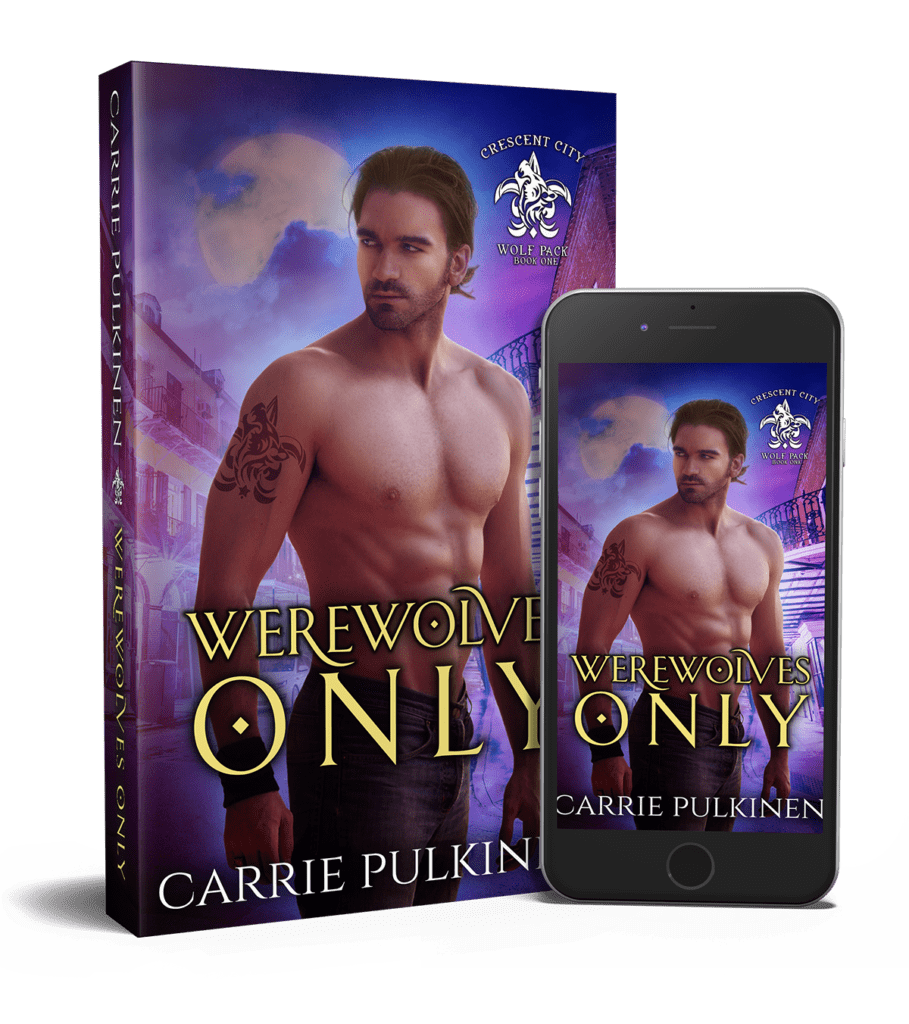 When the alpha's love for his fated mate is forbidden, he'll risk everything to hold her.
Detective Macey Carpenter has been on the trail of a vicious attacker for weeks, with nothing more than a vague description of a red-eyed man to go on. She has no clue she's hunting demons, and if the evidence doesn't stop disappearing, she'll never solve the case.
Before Luke Mason becomes alpha of the Crescent City Wolf Pack, he has to end the French Quarter's demon infestation and keep the police from discovering the truth. But when he falls head over tail for the feisty detective investigating the crimes, supernatural secrets aren't the only things at stake.
Luke has to mate with another werewolf or he'll sacrifice his position as alpha. But as heat builds between the pair, he discovers Macey has a few secrets of her own. She may hold the key to ridding New Orleans of its demons, but his feelings for her could tear the pack apart.
Fans of Patricia Briggs' Mercy Thompson series and Sherrilyn Kenyon's Dark Hunter series will fall in love with the Crescent City Wolf Pack!
Click any of the store links below to get your copy of the first installment of the Crescent City Wolf Pack Series!