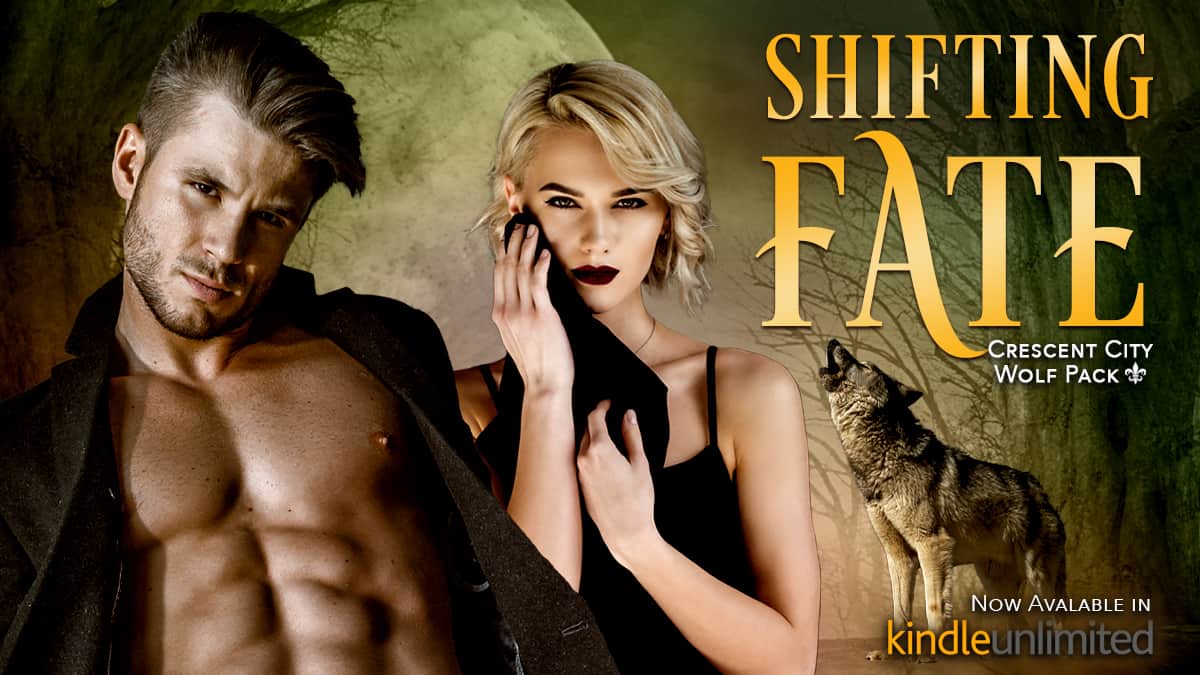 I am excited to announce that Shifting Fate has settled into its new home with the Crescent City Wolf Pack!
This book was originally published as part of the Hearts Unleashed Anthology. Now that the rights have been returned to me, you can add book six to your CCWP collection! It's available on Kindle, Kindle Unlimited, paperback, and hardcover!
He'll cheat fate to save the one he loves.
Noah L'Eveque is a werewolf who can't shift. Only the eldest offspring of the pack have that ability, and his twin was the lucky one to be born first.
But Noah refuses to accept his fate.
As the alpha's sister, Amber Mason has six months to find a mate or the consequences for her family will be dire.
Noah has been in love with Amber since they were kids, and he's determined to awaken his dormant wolf and help her fulfill her duty to the pack.
But achieving his dream comes at a cost he never considered. A new demonic threat has been awakened, and it's reigning terror on New Orleans.
If he can't vanquish the demon and keep his pack from discovering the truth about the fiend's appearance, it could mean the end of the Crescent City Wolf Pack.