Today's post is another installment of Haunted Sites in New Orleans, and I have two legends mentioned in Love & Omens to tell you about today: The Axeman and the haunted Pharmacy Museum.
First up is The Axeman. If you watch American Horror Story, you might be familiar with the name, since they based a ghostly character off the legend in the show.
The real Axeman went on his killing spree in the early 1900s. He broke into people's homes by removing a panel from the door, and then committed his murders with axes or cleavers that he found in the victim's houses. It's been speculated that the killings were mafia-related since most of the victims were Italian immigrants, but the killer has never been identified.
In Love & Omens, Blake runs a Museum of the Macabre, where he displays artifacts from crimes that happened in New Orleans. One of his artifacts is an ax used by The Axeman himself, and the serial killer's ghost may or may not be attached to it. (No spoilers! You'll have to read the book to find out.)
Our next legend is the haunting of the Pharmacy Museum.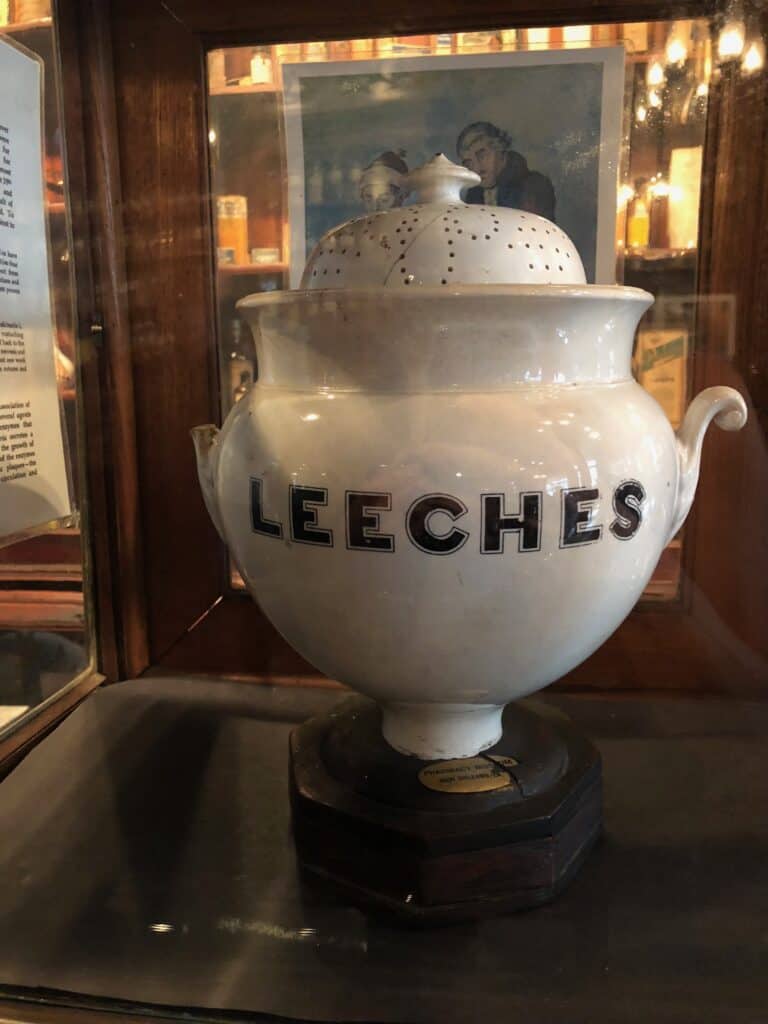 If you're ever in New Orleans, I recommend you visit this museum on Chartres Street. It's super cool and really creepy...just the way I like 'em!
According to legend, Dr. Joseph Dupas moved into the building in 1855. He supposedly performed experiments on pregnant slaves, often killing both mother and baby in the process.
While no evidence has been found to corroborate this story,  many people have reported books being thrown, museum display items being moved, and the alarm system being triggered in the middle of the night for no apparent reason. People have also seen the apparition of a short man with a mustache, wearing a brown suit and top hat.
Sadly, I didn't experience any of the hauntings when I was there...but there's always next time!
Does your hometown have any haunting legends you think I'd be interested in? (Hint: if it involves a haunting, I'm interested!) Leave a comment and let me know!