When it comes to New Orleans, I jokingly call myself a professional tourist. The drive from my house to the French Quarter is a little over 350 miles, and it's a drive I take a couple of times every year. I've visited my favorite city twice so far this year, and I'm planning another trip with my BFF soon. As we were talking about the things we can do when we're there, my friend said she felt like she had a personal tour guide.
I can't wait for that road trip!
I am quite familiar with the tourist attractions in the city. I'm not a local, and I don't pretend to know even a fraction of the hidden gems you can find in and around the city. But for someone who's never been, deciding what to do can be overwhelming…because there's just so much to see and do!
I considered doing a blog post listing only the places you'll come across in the Crescent City Wolf Pack Series. A number of reviewers have said that my descriptions in Werewolves Only are so vivid that they feel like they are right there in the city with the characters. But many of the restaurants and businesses mentioned are fictional composites of several places. Or they're based on a single real place (O'Malley's) but the names were changed for the book.
So I thought I'd make a VERY abbreviated list of some of my favorite touristy things to do in New Orleans instead. Most of these places are in the French Quarter, as that's where I spend most my time when I visit. There are literally hundreds of other wonderful things to see and do, but if you're looking for a starting point to plan your trip, here you go!
Hotels
There are plenty of choices available, depending on your budget and requirements. I like to stay in places with some history, so here are a few of my favorites:
The current building was built in 1890, but the history of the lot goes back to the 1700s. The building is haunted, and when I stayed there, I heard children laughing and running around, when there were no children in the building at all.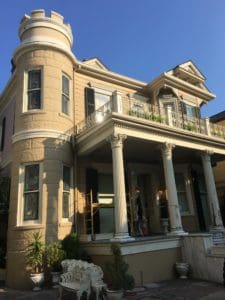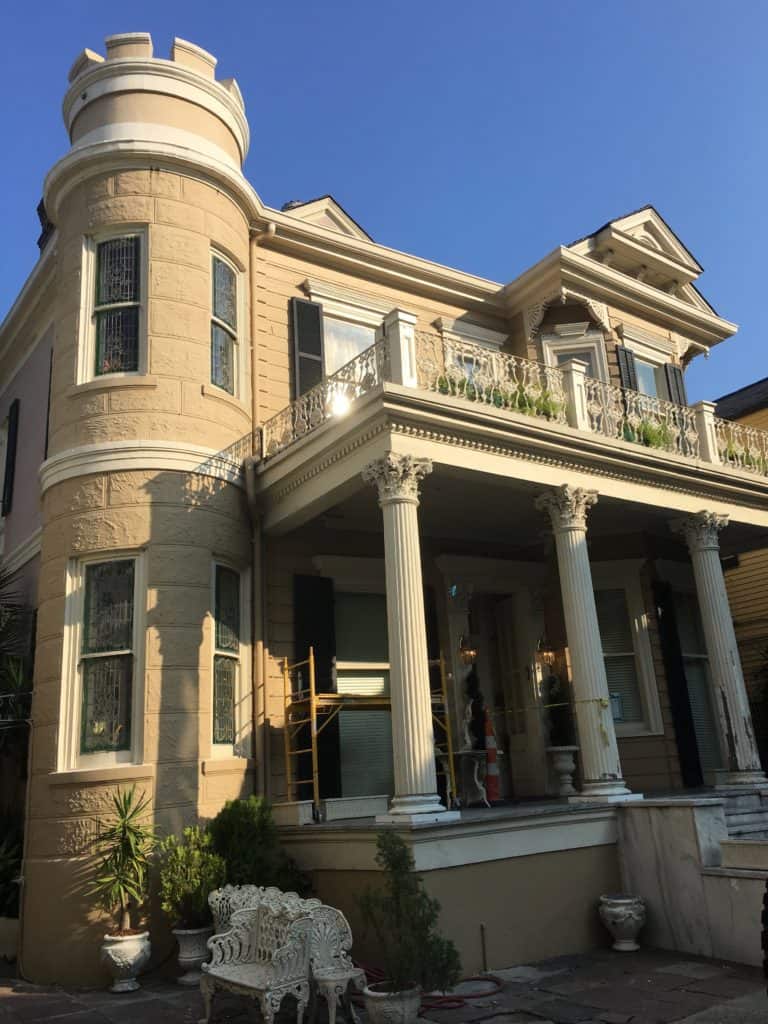 This hotel is gets its name from the fence that literally looks like a row of corn. Built as a home in 1816 for the first Attorney General of Louisiana, the property is simply beautiful. Even if you don't stay there, be sure to stroll by to take in its grandeur.
If you don't mind staying a few blocks away from the French Quarter, The Rathbone Mansions are beautiful. Last time I stayed here, I got a free upgrade to a suite in the old carriage house that had a separate bedroom, living room, and small kitchen. Very nice!
Tour Companies
Again, there's no lack of choices when it comes to tour companies who can show you around the city. Here are a few of my favorites:
Super-knowledgeable tour guides. Small groups. Lots of fun! I've personally been on the Magazine Street Foodie Tour (not in the French Quarter), and the food was amazing. You will definitely leave the tour full! The Mysteries of Voodoo Tour was created by one of the owners, James, who is a Voodoo practitioner himself. You'll get the real-deal history of Voodoo on this tour, and not the Hollywood version. I highly recommend it!
The Ghost and Vampire Tour is the tour that started it all for me! This tour company starts most of their tours at the Voodoo Lounge today. When I took the tour, it started at Flanagan's (which has since changed locations and names to become the Voodoo Lounge). If it weren't for this tour, I may have never ventured into Flanagan's to see the Werewolves Only sign posted on the door, and the Crescent City Wolf Pack may never have happened. This tour company will always hold a special place in my heart!
I did the Dead of Night Ghost Hunt Experience with this company. It takes you inside an actual haunted location and gives you ghost hunting equipment to try and catch your own evidence (think Ghost Hunters, Ghost Adventures, etc.). If you prefer to meet the ghosts first-hand rather than just hearing their stories, this one is fun.
Wow! This post has gotten longer than I intended, so I'll stop it here. Now you've got some ideas on places to stay and tour companies to try. Check out this post to learn about some of my favorite bars.
I'm always looking for new places to try, so feel free to leave your own suggestions for hotels and tours in the comments!