I want to thank everyone who has bought and reviewed Soul Catchers. Thanks to my fabulous readers, it spent the first week of its release as the #1 New Release in Teen & Young Adult Fantasy & Supernatural Mystery eBooks! Not bad for my first teen book!
To celebrate the release, I'm giving away a prize pack that includes a signed copy of the book, a hand-made replica of Wren's enchanted amulet, 2 bookmarks, a notepad, and a confidence & freedom candle! Here's a picture of all the goodies you'll get if you win this awesome prize: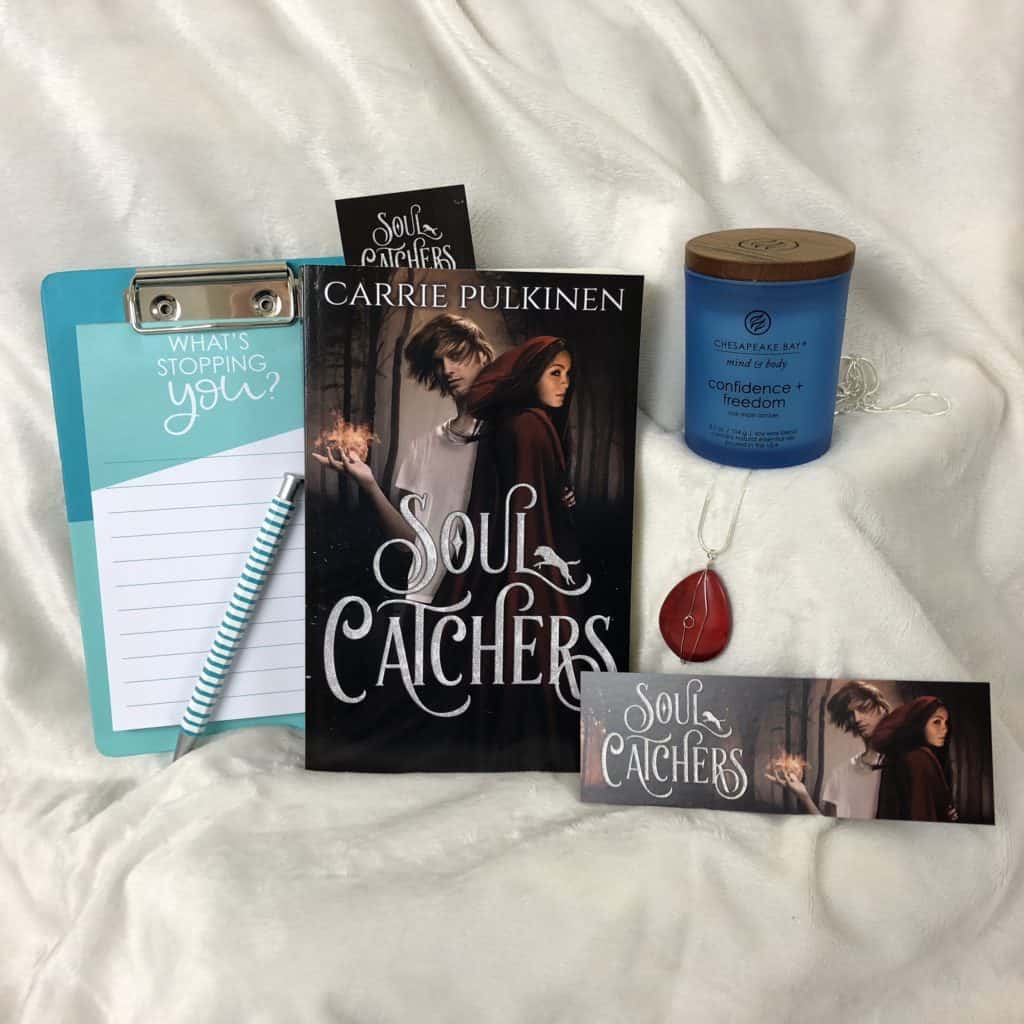 And here's a closer look at the hand-made replica of Wren's enchanted amulet (minus the enchantment...sorry!)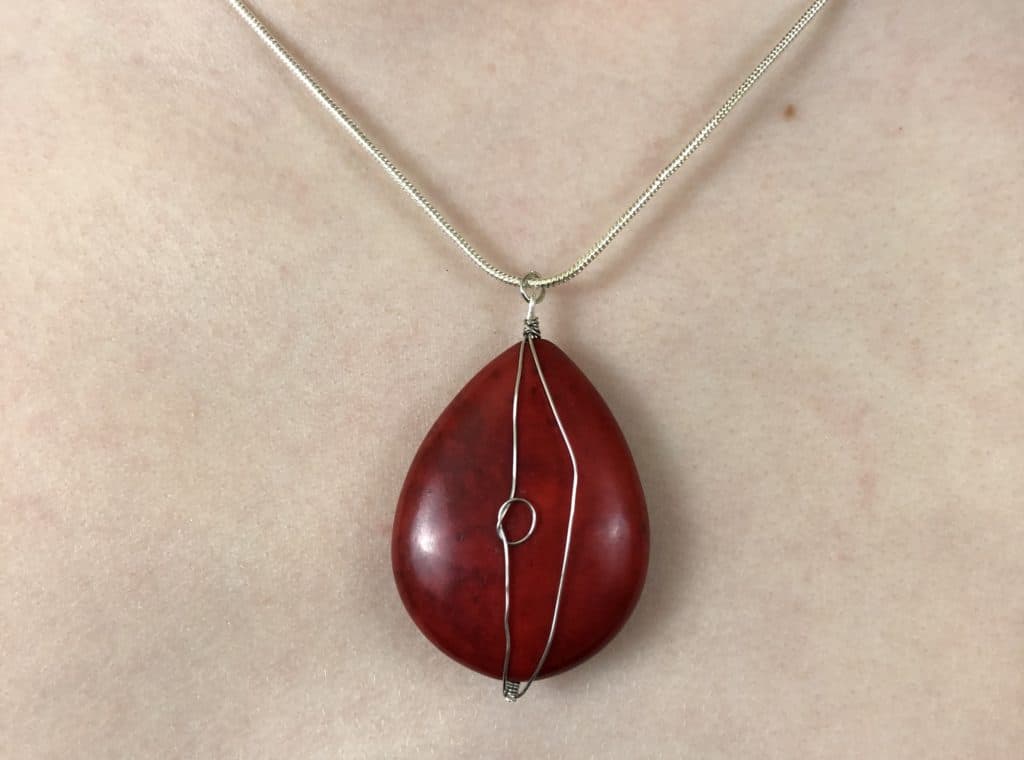 Be sure to enter the Rafflecopter below for your chance to win. And if you aren't familiar with the book, Soul Catchers was the first Kindle Scout winner of 2018!
Here's what it's about:
Whoever kills the wolf becomes the wolf…
Wren Lewis shouldn't be alive. Magic is illegal, making her mere existence a crime, and if the government ever discovers the truth about her powers, she'll be killed on the spot. Or worse. But when she uses her magic to kill a wolf that's attacking her mom, her abilities are exposed and the animal's evil spirit possesses her. Unable to control the beast inside her, she flees the city in search of a cure before the wolf spirit consumes her soul, turning her into a murderous monster permanently.
And here's what readers are saying:
"I was on the edge of my seat the entire time because this certainly wasn't predictable, in any way. Just when it seemed I thought I knew what would happen next, a twist was thrown in." ~Up 'Til Dawn Book Blog
"Interesting read with a totally different twist on any other wolf shifter type books I've read." ~Amazon Customer
"I was hooked from the first chapter and really enjoyed the book especially the developing relationship between Wren and Liam as they sought answers to problems encountered." ~Amazon Customer
Enter Now!
Good Luck!
The fine print: I can only ship this awesome prize pack within the United States. The winner will be notified by email after the raffle ends and will have three days to respond with a mailing address where I can send the prize. If the winner doesn't respond within three days of the email being sent, the prize will be forfeited and awarded to another person.