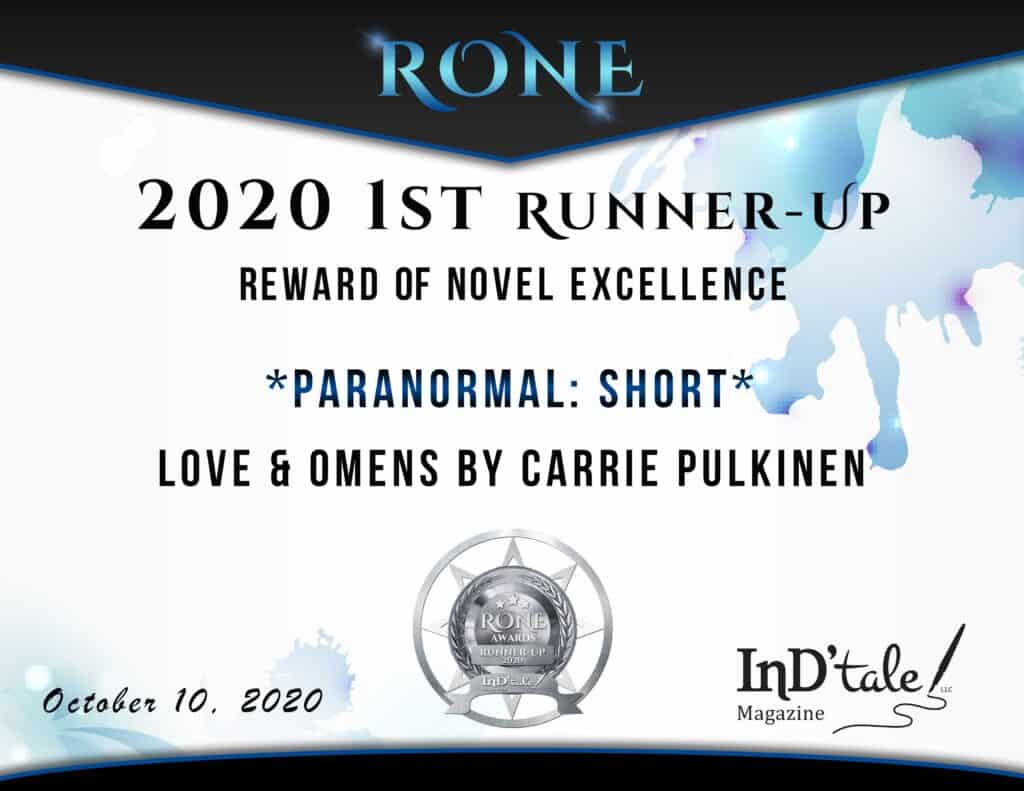 I am super excited to announce that Love and Omens was awarded First Runner-Up in the RONE Awards Paranormal: Short category! (Short is a relative term here. The book is 288 pages long... Not exactly short!)
In order to make it through to the final round of judging, a book first has to receive a 4.5 or 5-star review from InD'tale Magazine. Then it goes to a voting round. If it makes it through that, it's on to the finals, so it's quite an accomplishment!
Here's what InD'tale had to say about the story: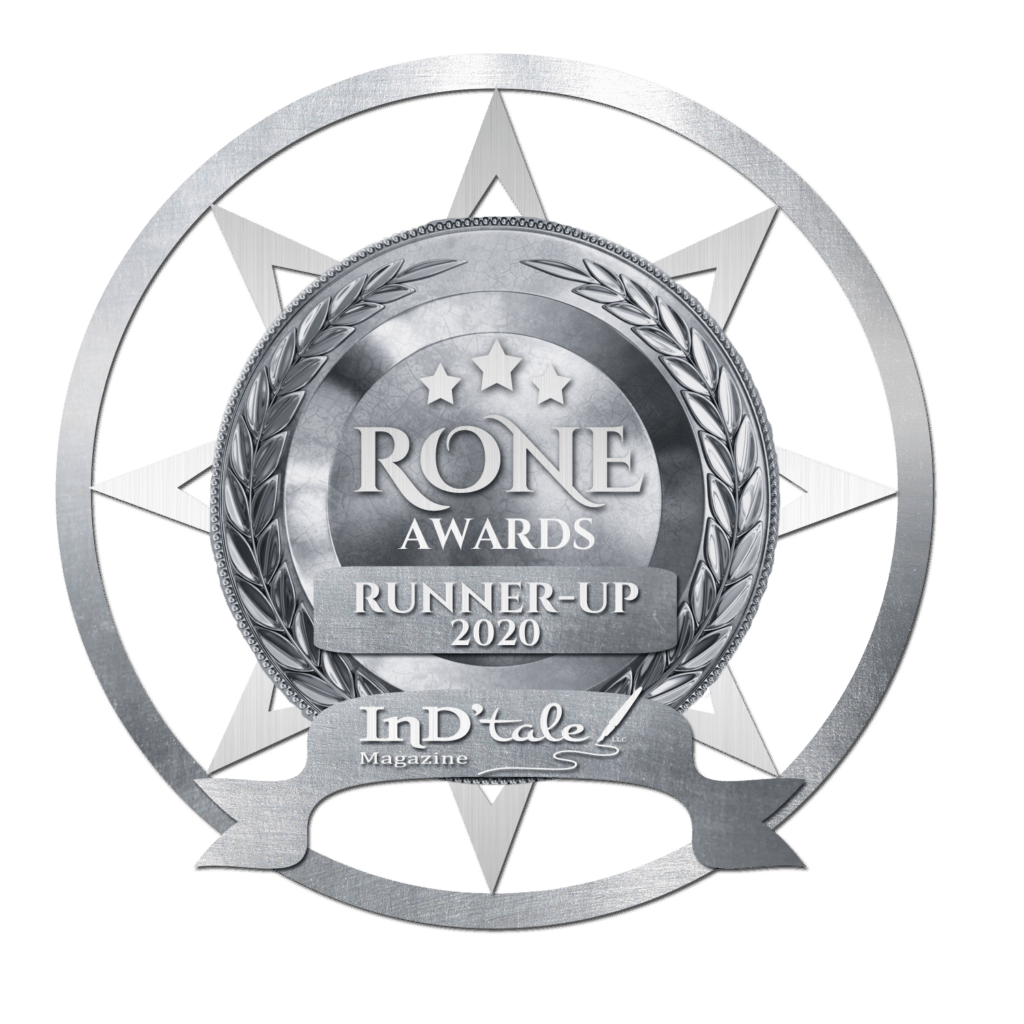 "Love & Omens" knocks it out of the park with a combination of romance, suspense and the supernatural! Carrie Pulkinen does a masterful job of weaving the romance and suspense throughout the story. Sydney Park is a complex heroine whose hangups over her so-called curse have prevented her from reaching out and grabbing the gold ring. Blake is every bit Sydney's match. He understands her and respects her for the independent woman she is. He's the hero that every woman wants in her life. The romance between the two is palpable, but the suspense that threatens them is ever present. "Love & Omens" is a page-turner that will have fans clamoring for more in this series! Read the full review here.
To celebrate the award, you can grab a copy of Love and Omens for a special price of 99¢
This sale is only available in the US and UK stores, and it won't last long.
She sees the future.
He reads the past.
The present could kill them both.
Knowing how things will end before they even begin is a curse New Orleans tour guide Sydney Park has endured since she was a child. Her premonitions make surprises few and far between, and dating…
What's the point?
Reading the past in objects has caused more trouble for Blake Beaumont than he cares to admit. Opening the Museum of the Macabre is his last attempt at using his ability and his college degree to make a living.
But the artifacts he's acquired have haunting attachments that could put everyone's lives in danger.
When Blake joins forces with Sydney's tour company, he jumps at the chance to rekindle his relationship with her. She can't help but fall for him all over again, until an ominous vision of a closed-casket funeral stops her cold.
Someone she loves is going to die.
If Sydney and Blake can't unravel the mystery, their haunted pasts will eclipse any chance of a future.
If you like strong heroines and haunting mystery, you'll love this spellbinding tale of romance in the Big Easy.