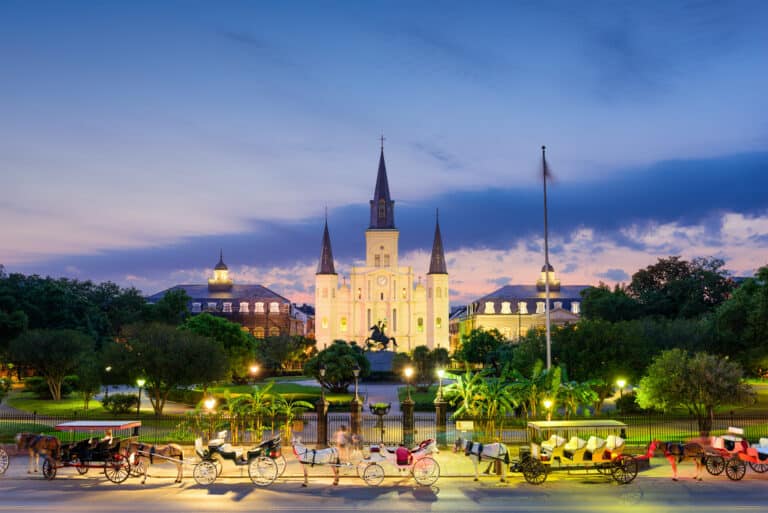 With the release of Love & Ghosts, Book 1 of my new Crescent City Ghost Tours series, fast approaching, it's got me thinking about my favorite city in the world again--New Orleans!
It's been four months since I've visited the Big Easy, so I think another trip is in order soon. And of course, the first thing to do is book a hotel. There are hundreds of places to choose from, and selecting the right one for you can become overwhelming if you don't know what to look for.
I like to stay either in the French Quarter or right outside the boundaries, within walking distance. I also prefer the older hotels that have a little history (and maybe a few hauntings) so you won't find any modern chains in high rises on my list.
Here are my top five favorite places to stay when visiting New Orleans:
(Sorry I don't have pictures of all of these. I didn't want to grab any from the web without permission, but if you go to the hotels' websites they have plenty! On my next trip, I plan to take lots of pictures of everywhere I go.)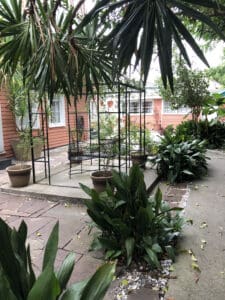 Located on Esplanade, just outside the French Quarter, Rathbone Mansions consists of two gorgeous antebellum mansions. It's close enough to the French Quarter to walk there, yet far enough away to be cozy and quiet. They have a nice little pool at one of the mansions, though I've never been there at the right time of year to use it. The staff is friendly, and they've got a nice complimentary continental breakfast every morning. (I stayed here for Mardi Gras and got to have king cake for breakfast every day! Yum!) The second time my husband and I stayed here, we got upgraded to a suite in one of the back buildings, with a separate bedroom, living room, and even a small kitchen area! The photo is the courtyard leading to our upgraded room.
The New Orleans Courtyard Hotel is located on Rampart, right across the street from the French Quarter. Our room was spacious, with polished hardwood floors and a comfortable bed. The courtyard is beautiful, and the continental breakfast was very good. For an older hotel, it was very clean. Plenty of hot water and good water pressure (which I have found to be an issue at other hotels). The staff was friendly and welcoming. I will definitely consider staying here again on my next trip to New Orleans.
Located on St. Ann Street near Jackson Square in the French Quarter, the Place d'Armes Hotel is another nice historic place to stay. Our room was spacious and clean, and they have a free continental breakfast as well. My friend and I arrived before check-in time, and they stored our bags for us, delivering them to the room once it was ready. The cheapest rooms they have are interior rooms with no windows, and that's what we opted for on our last visit. We weren't in the room much, so the lack of natural light didn't bother us, but...be sure to set an alarm because the rising sun isn't going to tell you when it's morning!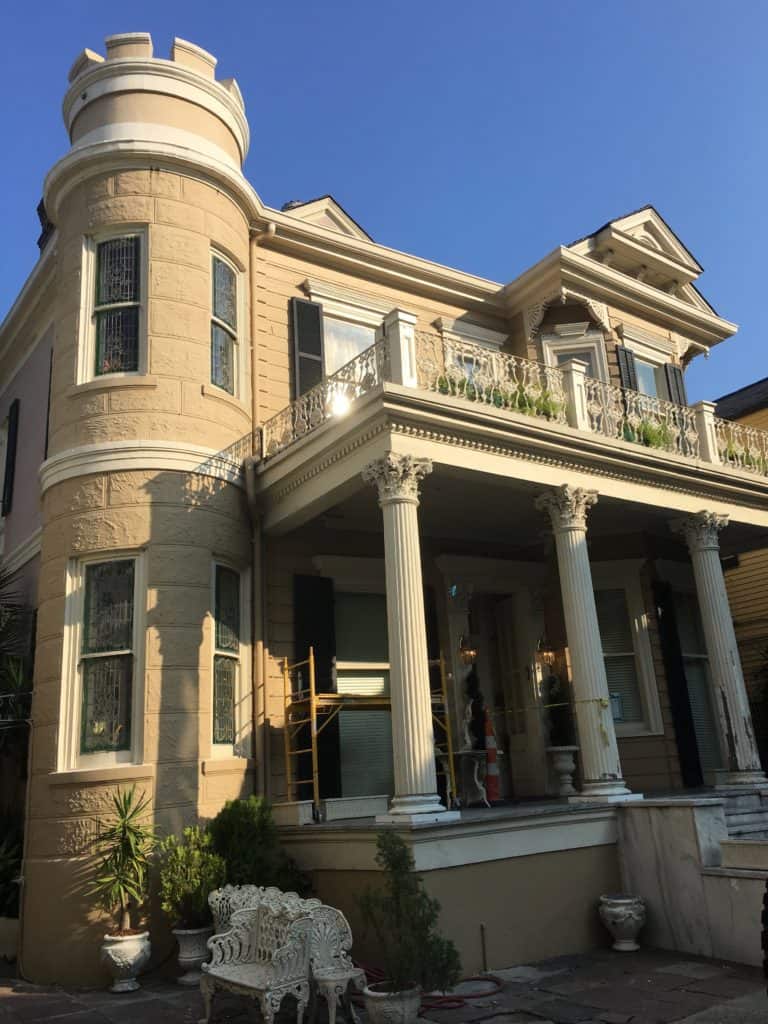 The Cornstalk Hotel is in a beautiful old mansion on Royal Street in the French Quarter. The location is perfect: close to the action, yet far enough away to be quiet and peaceful. The rooms are beautifully decorated with antique furniture and vintage wallpaper. We stayed in room 215, and it was very small. If you want a little more space in your room I'd recommend avoiding this one. We saw the inside of some of the other rooms, and they were much more spacious.
My only complaint is that there is no coffee maker in the room. They do have complimentary coffee in the lobby every morning, but I would have preferred to have it in my room.
I would recommend the Cornstalk Hotel to anyone who is looking to get away from the big chain hotels and stay somewhere with a much more cozy atmosphere.
Located on Royal Street, the Andrew Jackson Hotel is considered one of the most haunted hotels in New Orleans. (Sign me up!) It's been many years since I've stayed here, but I do remember enjoying the location and our room. According to their website as of this writing, they deliver complimentary silver tray breakfasts to your room every morning (which I do not remember!) and that sounds like a luxury I need in my life! Originally a boarding school and orphanage and later a Federal Courthouse, the history of the location alone is enough to warrant a visit. Add in the ghost stories, and it's a must-stay-in hotel for me!
There you have it! My top five hotels in New Orleans. It's definitely time I planned another visit. How about you?
One thing I haven't tried in the Big Easy is a vacation rental, but I have friends who swear that's the only way to go. I might look into it on my next trip. If you're in the market for a hotel or vacation rental, check out the folks at AllTheRooms.com. They search several of the major accommodation sites all at once, which is pretty cool!
And if you fall in love with New Orleans like I have, check out my upcoming release, Love & Ghosts or my Crescent City Wolf Pack series.
Happy Travels!