I'm excited to announce that I have a new series in the making! The Crescent City Ghost Tours Series follows the members of a French Quarter haunted history tour company as they find love and use their psychic abilities to face off against ghosts and other things that go bump in the night.
Love & Ghosts is the first book in the series, and it is scheduled to release on April 24, 2019!
Here is the cover!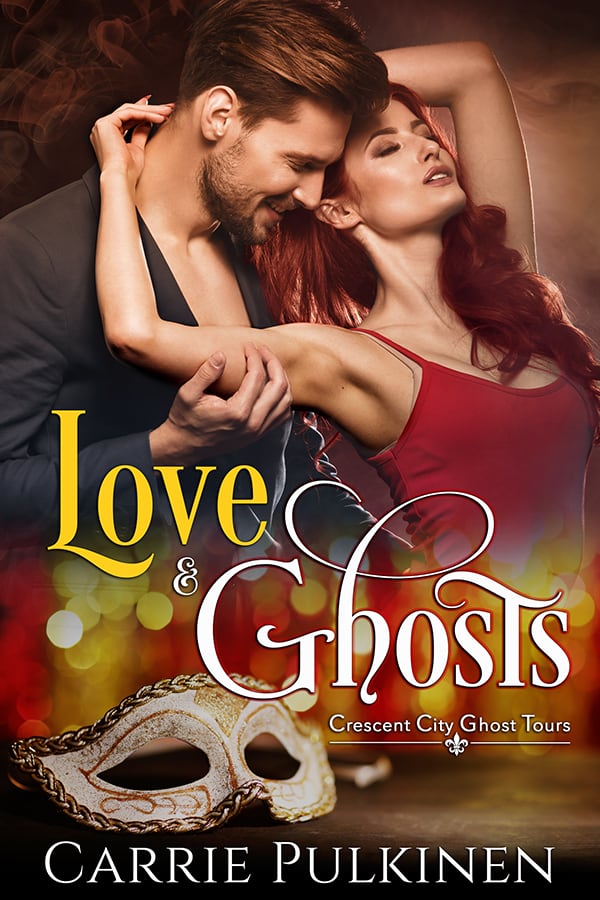 And here is what the book is about:
Love in the Big Easy shouldn't be so hard.
Trying to add some excitement to her life, Emily Rollins accepts a dare to kiss a masked stranger at a charity ball. Fireworks ignite with that simple kiss, and she longs to learn more about the enchanting man. But Emily has lost so much of her heart already; succumbing to his charm is the last thing she needs.
Sean LeBlanc is a medium who runs the most popular haunted tour company in New Orleans. When Emily shows up on his ghost tour, with no idea he's the mystery man from the ball, the long-buried emotions she unearthed in him are rekindled, and he's convinced he can learn to love again. The problem is Emily doesn't believe in the supernatural.
Just as Sean begins to open her mind to the existence of spirits and the possibility of love, a mysterious wooden box with a sinister power arrives on Emily's doorstep, threatening her sanity and her life. If Sean can't convince her ghosts are real, her disbelief will doom them both.
Love & Ghosts won 1st Place in the paranormal category of the 2017 Northwest Houston RWA Lone Star Writing Contest, and it's a finalist in the NOLA Stars RWA 2018 Suzannah Contest!
Want to be notified with Love & Ghosts and my other books release? Enter your email address below to become a VIP Reader and you'll never miss a release or promotion.
[mailerlite_form form_id=1]